The Four Heartbeats :
Engaging the Mission
We endeavor to execute our mission through the four beats of the heart of our ministry.
Loving God through enthusiastic worship
Living Better through fellowship and practical ministries
Lifting People through compassionate community service
Learning the Bible and Kingdom Purpose through insightful teachings
"You shall love the Lord your God with all your heart and with all your soul and with all your strength and with all your mind, and your neighbor as yourself." -Luke 10:27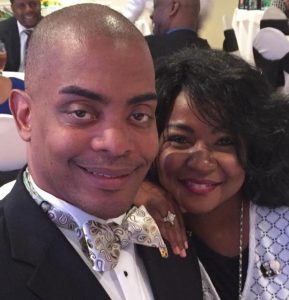 Pastor Damon and his wife, Rhonda, have served together in ministry for over 20 plus years. Their ministry outreach includes serving and assisting in the planting of churches and ministries in Texas, Indiana, California, and Georgia. Pastor Damon was ordained into ministry in 1987, and has served as a Children's and Youth Pastor, Associate Pastor, and Senior Pastor. He has also served as a Dean of Student Affairs and as an Adjunct Professor of Theology at Carver College in Atlanta, as well as a servant-leader of various church, and para-church ministries and organizations. He also currently serves as the Chaplain of the Nu Mu Lambda Chapter of Alpha Phi Alpha Fraternity, Inc.
Rhonda has served as a skilled church administrator for over 20 plus years for both large and small congregations. Her vast ministry background includes, but is not limited to: ministry developer and organizer, Bible teacher, conference and inspirational speaker, and as an Encouragement Partner. She is also the founder of Spirit of GLAM. Currently, Rhonda is an associate Pastor of Congregational Care at Johns Creek Baptist Church in Alpharetta, Georgia.
Pastor Damon and Rhonda have been married for over 20 years. They have two children, Elijah and Anyah. Their joy is simply loving God, and loving and serving His people. They encourage you to consider being part of the 316 Family, where they are: "Loving People to Life!"